Dare to Compare Everyday Savings
Olympia Jeep offers quality, professional customer service. Our service is performed by Certified Technicians who have trained and passed strict Manufacturer Certification programs. Whether you need an oil change or service on your transmission, radiator, A/C, motor, fuel system, brake, or rotor,  we are attentive to detail with every vehicle we repair or service. Every service also includes OEM factory parts.
One of the biggest misconceptions in the marketplace is that dealerships are the most expensive option when it comes to servicing your car. The actual fact is that the automotive business is one of the most competitive industries in the world, and on many – if not all – of the services we offer we are more than competitive.
We have done the comparison so you don't have to! Here are a few examples of price comparisons on some common services: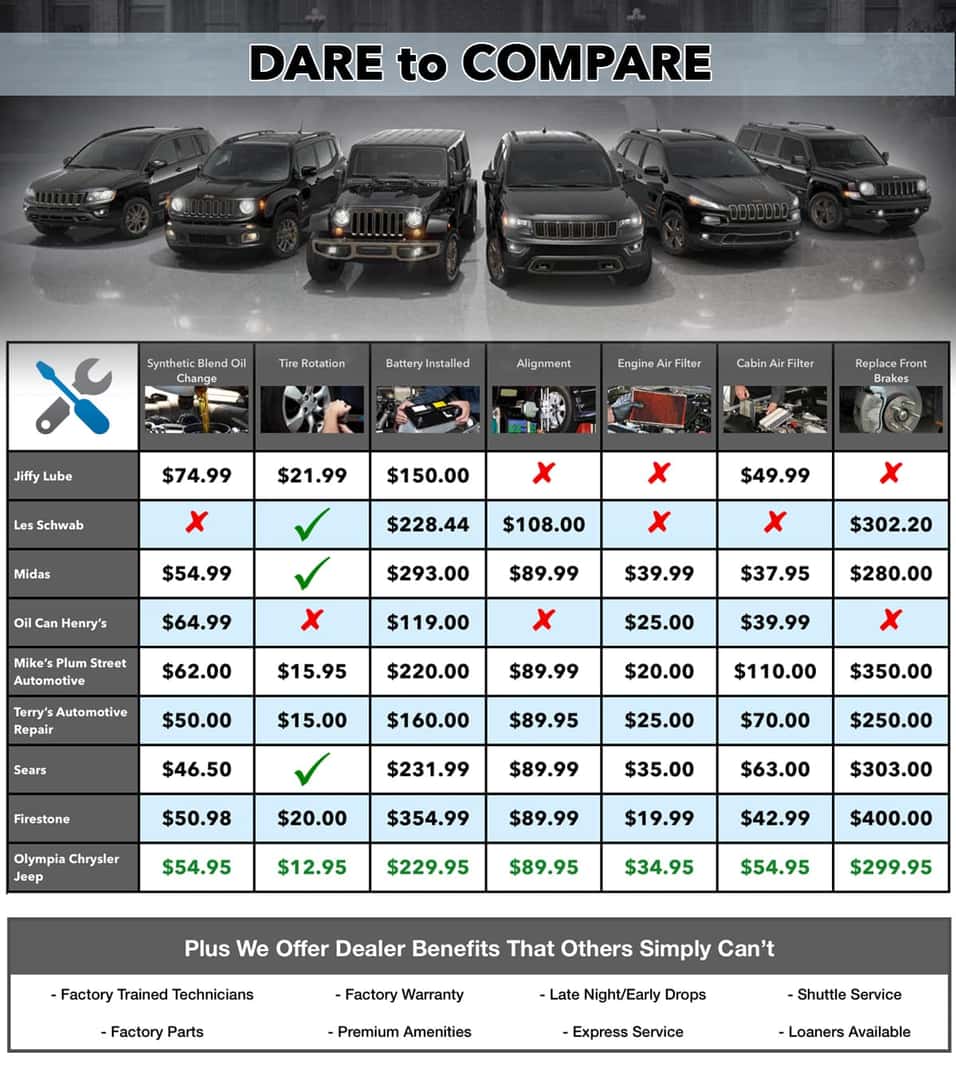 Example Used: 2013 Jeep Grand Cherokee V6 4×4 w/55,000 Miles
*Up to 5 quarts of oil. Taxes, diesel vehicles & disposal fees extra. Hybrid vehicles excluded. See dealer for details.